B.Monét drives a Cadillac through barriers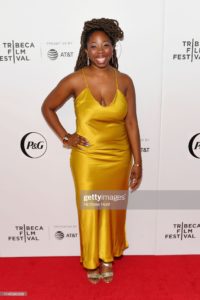 From student to icon
Brittany Fennel, also known as B.Monét, has added the title as the first black woman to direct a Cadillac commercial to her list of accomplishments and accolades. The Will & Jada Smith Family Foundation awarded her a grant to encourage inclusion and diversity in storytelling at the 2018 Fusion Film Festival. Fusion is New York University's premiere festival dedicated to celebrating women in film, television, and new media from student to icon.
The first female director of a Cadillac Commercial
Telling NNPA Newswire, she said the 30-second spot, "Keep Rising Together," is "… a great message of rising above and moving forward and showing us we can be triumphant above all. I love that message." 
Keep Rising Together
B.Monét was selected as one of the winners for the Queen Collective in partnership with Queen Latifah, Tribeca, and P&G. Her short film Ballet After Dark is exclusively streaming on Hulu. Her award-winning short film Q.U.E.E.N. has screened at over a dozen of festivals including Cannes Short Film Corner and premiered on Magic Johnson's channel ASPiRE. Last year, she directed a branded short film entitled She's Revolutionary on the #MeToo founder Tarana Burke for Levi's and Girlgaze. 
B.Monét is a rising voice for diversity and alternative voices. We are proud to have played a small role in her rise.