"The Careers in Entertainment Tour is an engine for change in our industry."
Jada Pinkett Smith
Careers in Entertainment (CIE)
Created by WJSFF's CEO, Jana Babatunde-Bey, in partnership with Founder Jada Pinkett Smith, Careers in Entertainment (CIE) has become the signature iniative of WJSFF. CIE believes in giving the next generation of industry leaders and storytellers the access, opportunity, and inclusion they need to succeed. Since its launch in 2016 by Jada Pinkett Smith, CIE has hosted five tour events across the country to expose thousands of high school seniors and college students to career opportunities in front of and behind the camera.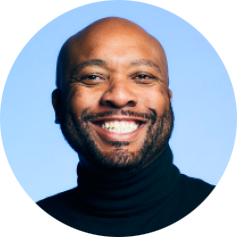 Growing Leadership
WJSFF welcomes its new CEO of CIE. Seitu Hart has been selected as the Chief Executive Officer of the workforce development and pipeline program, and charged with the development, growth and expansion of our signature initaitve. Over the past decade, Seitu has expertly joined altruism and capitalism to raise over $100 million in cash contributions for the non-profit art, entertainment, and fashion worlds. We're excited to have Seitu's bold new voice leading CIE's dedication to creating access, opportunity, and inclusion for diverse artist in the industry.
The Evolution of Careers In Entertainment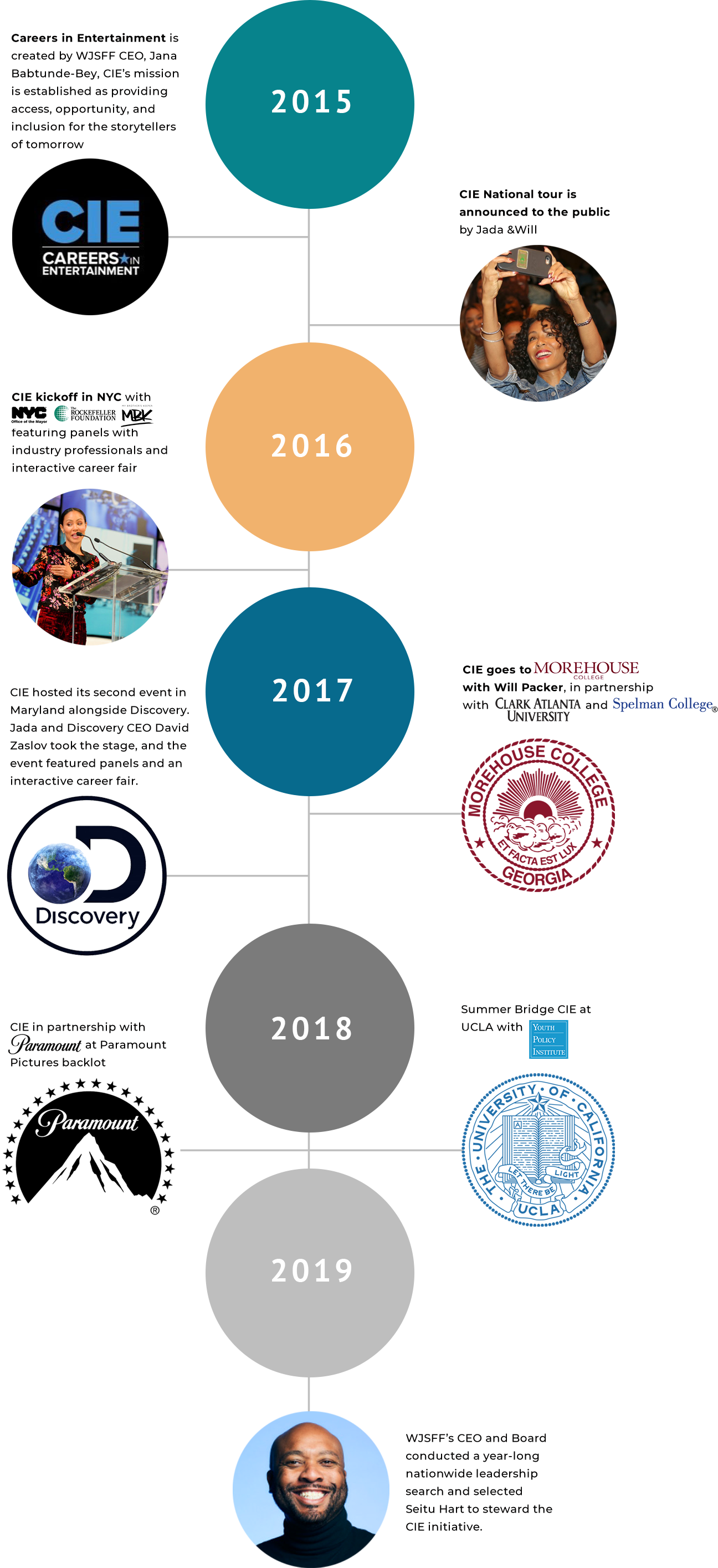 "Through CIE, we have been able to help young men and women take the first step in making their career dreams a reality."
Jada Pinkett Smith

I Love You (ILY)
In addition to being home to a large population of residents grappling with housing insecurity, Los Angeles is also challenged with being home to multiple food deserts, or areas where it is difficult to buy affordable or good-quality fresh food. The I LOVE YOU Restaurant, a nonprofit initiative of Jaden Smith powered by WJSFF, is a conscious effort to combat those issues by making healthy vegan meals accessible to low income communities. The mission of I LOVE YOU is to spread love to communities experiencing food and/or housing insecurity by offering items of need, sustainable water, and fresh, high-quality, and delicious vegan meals. In the spirit of truly nourishing the heart, mind, and body, we support and create initiatives that address the root causes of food and housing insecurity.
The Movement
The I LOVE YOU Movement is an idea. The idea that if we create a space for people to come together around a cause, our efforts are amplified and carry the potential to create real change in the lives of others. Launching in 2020, I LOVE YOU Movement invites individuals and companies to come together through global Meet Up Experience to donate garments and other items to those who need it.
The I LOVE YOU Food Truck partners with local kitchens in Los Angeles to prepare and serve free plant based I LOVE YOU Meals to those in need, specifically residents of low income communities and food deserts. The I LOVE YOU Food Truck works with local service providers to ensure that we are reaching those most in need with our meals.
In 2019, the I LOVE YOU Food Truck hosted six events that offered 21,600 bottles of JUST Water and over 3,100 fresh, high-quality, and delicious vegan meal options to people facing food insecurity in Los Angeles and New York City.
Launching in 2020, I LOVE YOU Restaurant will be a permanent shipping container restaurant based in Downtown LA. The restaurant's workforce will be local skid row community members formerly impacted by food and housing insecurity.
A snapshot of food insecurity in one region of Downtown LA
Of LA's unhoused Population
---
0 Restaurants for low-income population
1 Market
0 Restaurants for low-income population
1 Market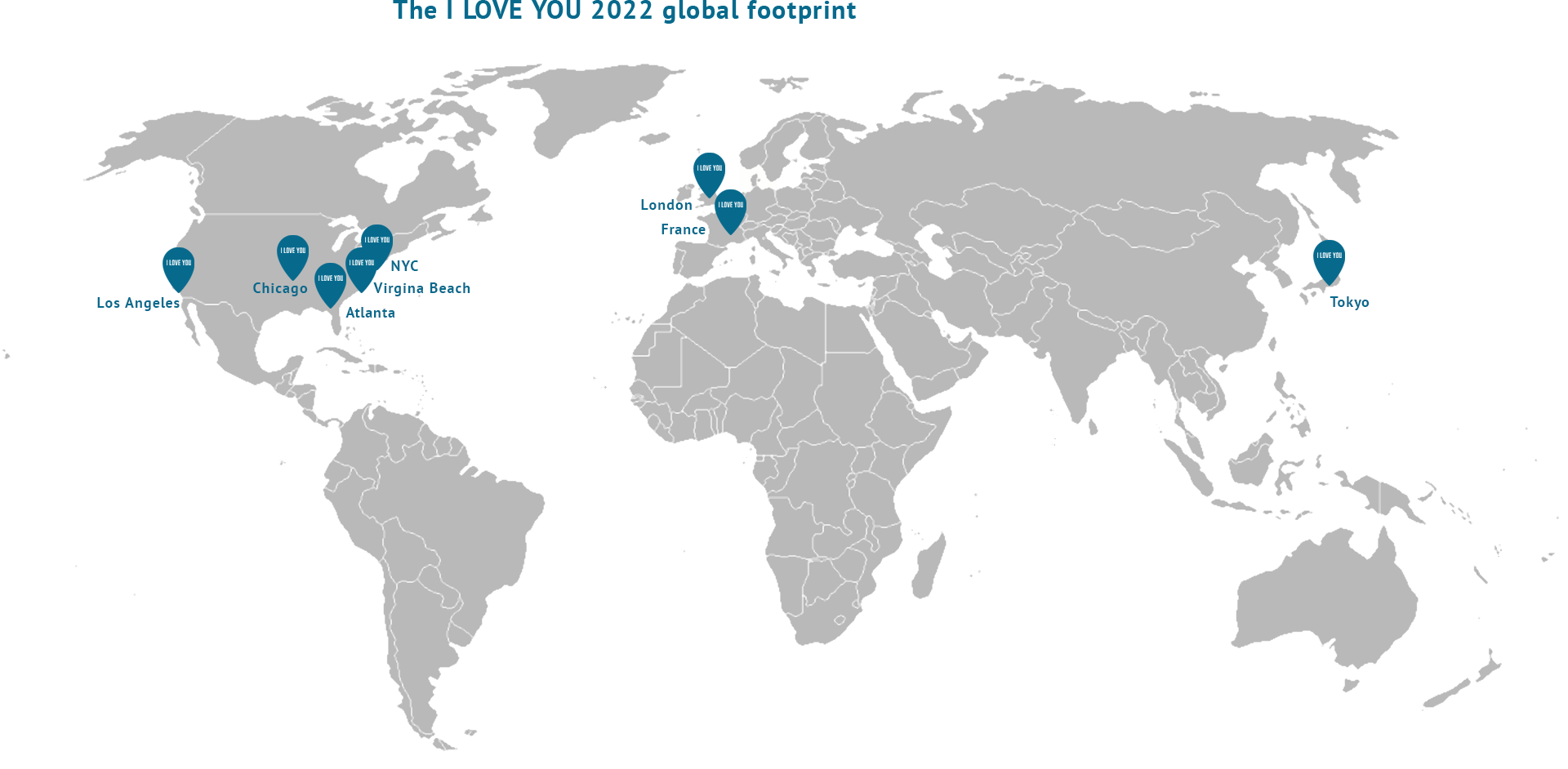 Partners
Special thank you to our ILY Partners.
A$AP Rocky
Co-hosted our New York City activation, where we donated 500 meals, bottles of JUST Water, and 500 MetroCards at the Drew Hamilton Houses in Harlem, New York.
Café Gratitude
Café Gratitude raised over $25,000 for ILY through the sale of I LOVE YOU bowls throughout its restaurants.
Eat Clean Bro
EatCleanBro donated use of kitchen facilities, staff, and produce.
ES Todo
Provided kitchen staff, use of their parking lot for meal packaging as well as their vegan kitchen facilities for the LA activations.
Fresh Direct
Donated time to help secure local community partners, permits, location, NYC police, and also donated burger buns and pickles.
Food Bank for New York City
Donated use of kitchen facilities, and provided volunteers and guest outreach for the Harlem activation.
Homeless Health Care Los Angeles
Donated use of their parking lot for volunteers, promoted I LOVE YOU activation dates through their Skid Row ReFresh spot where I LOVE YOU guests had access to 24 hour showers, charge stations and laundry machines.
Impossible Foods
Donated 2,500 plant-based meat products through the end of 2019 as well as napkins and cutlery.
Stance
Donated clothing for ILY Christmas Giveaway.
"I see this as one, of many, steps towards creating change in our world."
Jaden Smith
I LOVE YOU hosted six events and served
meals to the food and housing insecure in Los Angeles and New York City
The I LOVE YOU events in 2019 also offered
bottles of JUST Water to the food and housing insecure in Los Angeles and New York City